SEO Backlink Audit – WJ UK
Are you finding it hard to get your website ranking for important keywords?
We speak to a lot of companies who are struggling to rank for high-value search terms that their competitors are getting.
What can we do to help?
Here at Fatrank, we have conducted a backlink profile audit for WJ UK's website. They are a road marking specialist business based in Newcastle.
This case study shows how simple it can be to assess your backlink profile and find out where you can improve it and boost your rankings with some great backlinks.
Video Backlinks Audit
Dan found some interesting things out about why the site might be ranking where it is and explains how WJ UK can improve for the term "road markings".
00:00 – Hi, guys. It's Dan here, and today we're just going to be doing a very quick link audit for the website wj.uk, more specifically looking at their car park markings page here.
00:08 – So, this is a service that this company offers within the United Kingdom. As you can see, they work in these areas up here, and it obviously a phrase looking to rank for as they're using it in their titles, and this URL particularly is about car park markings. So, it's definitely something this company's looking to profit from, essentially.
More Video Backlinks Audit
00:25 – So, we're going to have a look in Ahrefs here, which is basically a tool that kind of shows the Google rankings of certain key phrases. So, when I entered in car park markings here, you can see that it gets a current search volume of 150 people per month. That's 150 different people, just the United Kingdom alone, that's searching for car park markings. So, obviously, it's a good key phrase to rank for, especially if you're looking to provide that service across the United Kingdom.
00:49 – So, now if I scroll down, what basically what will show here is the top 10 companies that are ranking in Google right now as we speak. So, this is essentially a mark up of the top 10 companies and how they rank in order for that Google phrase "car park markings."
01:04 – So, the first thing I wanted to point out really is obviously wj.uk is ranking here at number eight, which isn't terrible, but there are certain things that we feel would definitely help improve its current Google rankings.
Video Audit: Not Enough Backlinks
01:15 – First thing I want to highlight is this little backlinks section here. We just hover over the "i." It obviously shows how many backlinks are pointing to a given URL. So, in this case, wj.uk has only got one backlink from one referring domain going to that URL.
01:28 – If you look across the board for other sites, obviously it's a little bit of a mixed bag. Up here, you've got kind of one again, one again, three. See? You'd maybe assume that one might be enough to rank you for this key phrase, but I'm going to go into a little bit more detail and explain why that maybe isn't the case.
Video Audit: No Relevant Links
01:43 – So, if we actually click through to this one backlink, let's go in through to wj.uk, we'll see that, obviously, it doesn't bear any relevance at all. I mean the key phrase is foreign text throughout the site.
It's not really relevant to car park markings at all or that industry at all. So, there really isn't much relevancy going on with the one link that they do have, whereas some of the other sites that are ranking in Google have got much more relevant links going to them, even if it's a lot less.
02:11 – Then, if you look at some of the other sites here, you can see that above ranking you, it's quite daunting because they have 144 and 148 backlinks, but don't really let that fool you because their DR hit, which is their domain rank is quite low. So, they've got a domain rank of 12 and a domain rank of 0. So, that domain itself really doesn't … Sorry.
These domains themselves at number six and number seven really don't carry that much authority or power to them, whereas the current one at wj.uk does carry quite a lot of power. In fact, it carries the second most power out of all of the sites there, so that's very promising.
And that would suggest that what you really need to be doing is building more power to this inner page itself because, as you can see, the inner page itself only has got one backlink.
Video Audit: Suggestions
02:50 – So, the first thing I'd suggest to do would be to build, simply just build more backlinks to this URL because you've got some up here. This site has a lot less DR than wj.uk, has even a lower UR currently, but it's got three backlinks to it, and that's going to be carrying a lot more power to that inner page than the one backlink that isn't very relevant … is going wj.uk. So, we feel like that's a really good place to start really. It's just to start building more backlinks to wj.uk car park markings URL itself.
03:20 – The second thing we'd recommend is, as I mentioned earlier, just relevancy. I mean, if I have a look at this backlink again, you can see there's no relevance to the key phrase, whereas if you had links going from maybe a council blog a residential area's blog or maybe something from the automotive industry, something along those lines that's much more relevant to car park markings than something that's from a Russian site maybe or something that just bears little to no relevance at all.
Video Audit: Suggestions
03:47 – So, we'd recommend really that the key thing to be doing with this one would just be to be building a few more backlinks to it, maybe three or four or five maybe even backlinks that actual URL of car park markings and ensuring that those backlinks that you're building are super relevant. So, ones that are, like I said, maybe about a residential area or something to do with vehicles, something along those lines that's much more kind of niche-specific if you will rather than what we have currently.
04:14 – So, that's kind of it, guys. That's what I'd recommend for this site to kind of push that key phrase up to where you want it to be. Thanks for watching, and I'll see you guys later.
Backlink Audit Results
As the video has shown, this website, in particular, needs quite a lot of attention (link wise) to help it keep improving in google rankings.
This site has two link problems that we could find, which are most likely holding back the site from achieving high rankings in Google. These include:
Check out these articles if you wish to learn more about each of the problems and how they affect your rankings.
Link Building Solutions
When it comes to solving these problems, we would recommend the following services to help you:
Prioritise getting some more niche relevant backlinks to establish your authority through High Rise Links
Look into getting some guest posts that are niche relevant to your company.
Buying some social blasts for pages with no social signals at them.
Diversify link profile adding blog comments, citations, directories and some niche edits
Don't worry if you don't see your site rank straight away after following these steps, it will fluctuate different rankings due to the random ranking factor.
Once it has been a few weeks and you notice a difference in rankings, then you should start focusing in on other keywords you wish to target.
High Rise Links
If it's great quality, relevant, legitimate backlinks you're looking for, High Rise Links are the company.
Within the FatRank team, we use a varied bunch of the best link building companies but when it comes to physical power and strength the best vendor has consistently been High Rise Links.
Building referring domains is a must to keep improving the impressions, clicks and traffic levels to your site.
Signal Boy
Social signals are crucial to building your website's trust. Google sees social shares as positive votes for your site and business as they show that people want to share your content.
Signal Boy is the best tool we've found for building social signals. If you're planning on getting backlinks to your site, social shares are a must to help them look more natural.
Backlinks From Wikipedia
Getting a backlink from Wikipedia can really help boost your website's authority. Wikipedia is one of the most trusted sites, and Google sees a link from here as very powerful.
Building links from Wikipedia yourself can be very tricky. They have a hardworking team of moderators who will quickly remove anything they see as being non-relevant to the page.
Wiki Wookiee is a specialist service that can get relevant backlinks to your site from a Wikipedia article. They are experts who know how to find the best articles to link from back to your website.
What Should You Do Now?
So now you know that you're probably missing some high-quality backlinks to your website, what can you do about it?
Do SEO Yourself
There are plenty of companies that do their own SEO with a team inhouse. In a lot of ways, this is a good idea because you have full control over any links being built, and no one knows your business better than you.
However, it's difficult to know where to start if you haven't done SEO or link building before. You run the risk of making mistakes that could potentially land you with a Google penalty, making it very difficult to improve your rankings.
Use a Professional Service
Your best bet when looking for backlinks is to use experts who know what they're doing. The services we have discussed here will give you the links and social signals you need.
So check out High Rise Links for your niche relevant backlinks, and visit Signal Boy to learn more about social signals.
Lead Generation
If you don't want to invest in a link building service, we offer an alternative that can bring more leads to your company.
Our team can create a dedicated website that generates leads for your business. We'll send these customers through to you and you just pay us a cut of whatever you make from them. It's a risk-free supply of enquiries to give your business a step up.
Final Thoughts
So if you're ready to take your company to the next level, why not try out some of the solutions we have talked about here?
We know it's a big investment to make, but backlinks are absolutely worth it if you want to chase those valuable keywords and outrank your competitors.
More Link Building Posts
Check out these articles below to learn more about link building.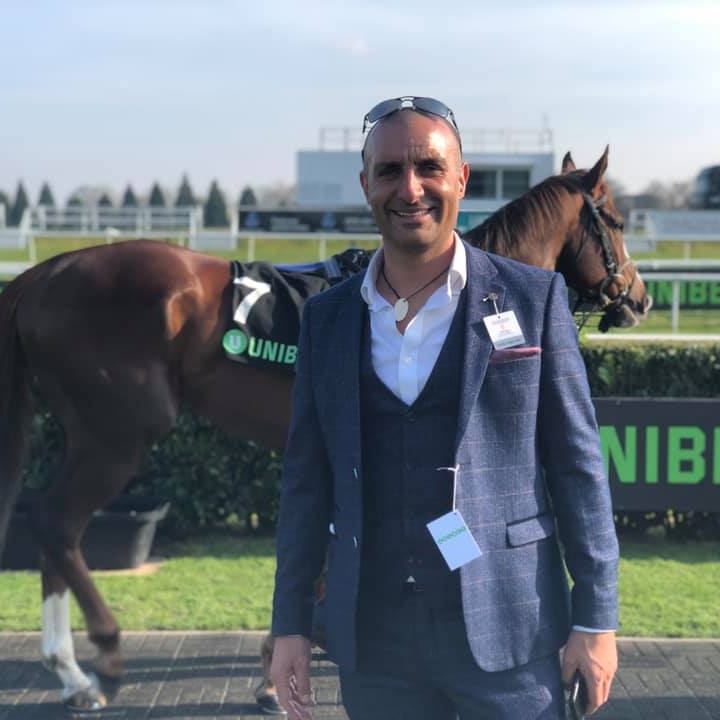 Entrepreneur
James Dooley is a British entrepreneur, SEO, investor, and philanthropist. James has built a huge Search Engine Optimization team that focus on organic SEO endeavours, including affiliate marketing, lead generation, as well as SEO services.
About FatRank
Our aim to explain and educate from a basic level to an advanced on SEO and Social Media Marketing.
Recent Posts