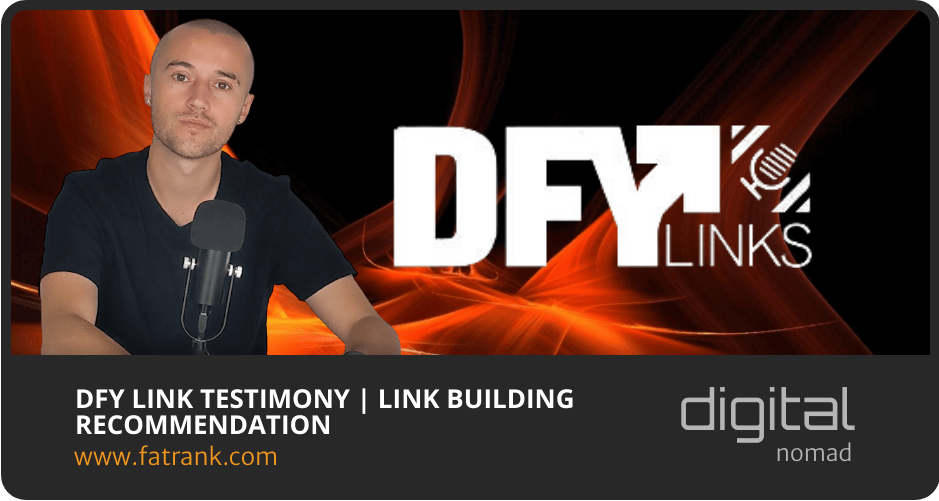 DFY Link Testimony | Link Building Recommendation
We at FatRank wanted to give a shout-out to one of the best link building agencies we have used in a long time. This company has provided us with so much help that without them, our site wouldn't be where it is today. Of course, I'm talking about the amazing DFY Links.
Video Testimony
At FatRank, our head of links (Dan Grant) expressed his impression and experience with using the service for a while in the video below. We recommend that you watch it to get an even better idea of how we as a company benefited from one factor which many companies overlook.
00:00 Hi, I'm Dan, I work as the head of links here at FatRank. As you can imagine, that kind of job involves a lot of analyzing, a lot of data, and sometimes a lot of outsourcing too. Sometimes there are times where you feel like you can't do it all yourself, and you have to physically outsource the links to various vendors. And generally, you get a mixed bag of results really.
Video Testimony: What Makes A Great Link Builder?
00:16 When you're doing that you kind of look at things like authority, relevance, trust. The DR (Domain Rank) and UR (URL Rank) if you're looking at certain metrics (more specifically ahrefs), or the DA (Domain Authority) and PA (Page Authority) if you're looking at moz metrics. And just generally looking really into the data of the site to make sure those links are providing good value for you and for your website.
00:32 For me though, from trial and error I've used a lot of different companies, and generally what we've found is that DFY links, or done for you links, is a fantastic service for this. Some of the reasons we've been so impressed with what DFY Links do is because they deliver fantastically on time, their links are brilliant, and they actually shift the needle too.
Video Testimony: DFY Links Is Different
00:46 A lot of people when you order outsource links they say, "We'll do this for you, we'll do that for you. You'll see the rankings increase." And then quite a few months later you just really don't see that increase actually happen, whereas with DFY Link we kind of couple their methods with some social signals from Signal Boy, and when we combined them together we really find that the links work absolutely brilliantly for our sites.
01:04 As previously mentioned, it can be very easy to get caught up in third party metrics with SEO. You know, things like relevancy, authority, as I mentioned earlier, they can become the whole focal point of your entire campaign. But the great thing with DFY Links is they actually deliver what they say they will. They deliver good quality links that do shift the needle. Links that have that power, have that authority and have that relevancy that you really need to boost your website.
01:24 So, if we feel that your business is actually looking for links that pass genuine link juice and really help to improve your website, we couldn't recommend DFY Links any more.
Why Choose DFY Links?
Dan covered most of the vital points but some of you might still be wondering "what makes them different to every other link builder?". Well, a lot of different factors contribute to make DFY Links a brilliant supplier of powerful links. Some of these factors include:
Fast Service
Great Communication Skills
Very Knowledgeable in the Industry
Huge Impacts
Increase in Rankings
In addition, most other link providers will only care about the short term results and may try to implement tactics that will rank you high for a few months but later have the site tank in rankings. With DFY Links, you can be assured that the service you are receiving is trustworthy and effective to help your site solidify itself within its niche market. With brilliant communication and helpful information, DFY Links will educate you properly on how links can benefit your site on a variety of different levels in a simple yet interesting manner.
More on why Choose DFY Links?
Not only do DFY Links offer help with link power, but they offer a wide variety of services including local SEO, Niche Edits and Guest Posts. This variety of different services can make sure that your site gets ranking at the top of SERPs in no time! Be sure to check the guys out for more information on their site or visit DFY Links on Twitter and DFY Links on Facebook to keep up to date on their improvements, results and offers!
If you still don't understand how beneficial links can be for your site, then check out our recent series of link audits. Dan takes a look at sites from a variety of different markets and shows you with proof and theory how links could help improve these sites to get them ranking at the top of SERPs for their selected keywords. Our personal top 3 link audits are:
Summary: What Are You Waiting For?!
Seriously, when we say these guys are good, we mean it! Here at FatRank, we pride ourselves on helping website owners get the best service they can possibly get. DFY Links have proved to us how effective they can be and now they're waiting to prove to you guys, so give them a try with this discount code: YOUTUBE to get 5% off your first order! I promise you that you won't be disappointed.
All Link Building Related Posts
Check out the in-depth list of link building posts.
The full list shows the various backlink strategies for ranking higher in Google SERPs.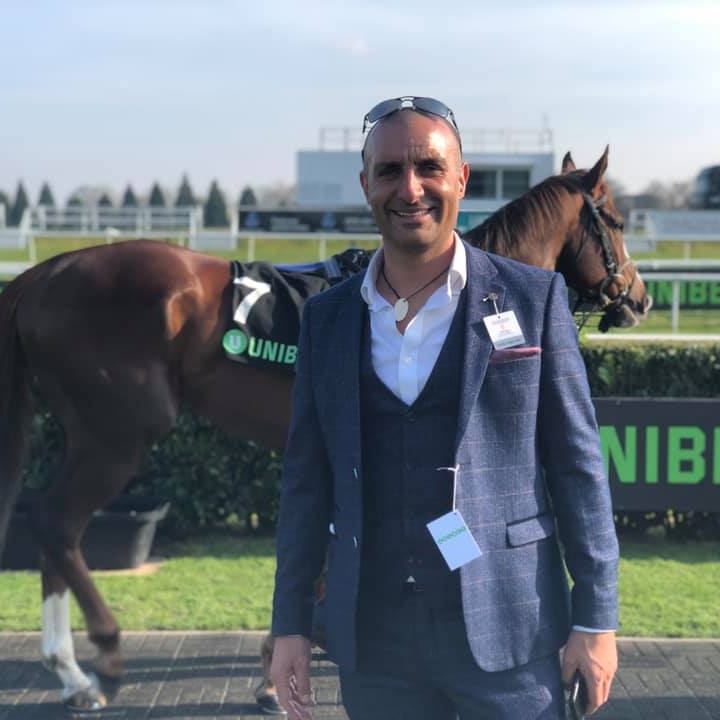 Entrepreneur
James Dooley is a British entrepreneur, SEO, investor, and philanthropist. James has built a huge Search Engine Optimization team that focus on organic SEO endeavours, including affiliate marketing, lead generation, as well as SEO services.
About FatRank
Our aim to explain and educate from a basic level to an advanced on SEO and Social Media Marketing.
Recent Posts